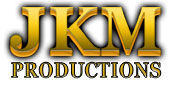 A FULL SERVICE HIGH DEFINITION VIDEO PRODUCTION COMPANY SERVING
LANCASTER, YORK, HARRISBURG, READING, PHILLADEPHIA & BALTIMORE

Weddings, Special Events, Corporate Videos, TV Commercials, DVD's, CD-ROM, Web
Design, Web Video, Flash Presentations

Congratulations! The big day is drawing near. You've invested so much in the Planning of your wedding and all along it is challenging and emotional to say the list. Months of coordinating and orchestrating the most important day of your life will come down to a few precious hours. You and your bridesmaids walking down the isle, his reaction seeing you for the first time, the sound of your vows, your first kiss and the applause from your guests, your grand entrance to the reception hall , your first dance as husband and wife and all the traditional and non traditional events.
With so many things happening around you, it's hard to remember the details of all the fun events, and more importantly the tiny smiles, the happy grins, and the tears of joy that can only be relived through the lenses of a video camera.
And if you have an eye for details you will be amazed at how your video will look in High Definition.
Wide screen High Definition video and crystal clear sound will make you relieve those moments as if you were there again.


Wedding videos compliment your photography by capturing the true feelings of the day. While your photographs will grasp the moment, video grasps the entire event. The greatest gift is to sit down together years after the honeymoon is over and relive your special day with family, friends and your children.
Did you know:
* 70% of all brides had their weddings videotaped.
The value of video increases:
* BEFORE the wedding, 54% of all brides view videography as a
"Top 10" priority.
* AFTER the wedding, 79% of all brides view videography as a
"Top 10" service.
*BEFORE the wedding 23% of brides view videography as a
"Top 5" service.
* AFTER the wedding, 42% of brides view videography as a
"Top 5" service.
DON'T BE HAUNTED BY REGRETS!
49% of brides who used Uncle Charlie would hire a professional if they
had to do it over again. You only have one chance to get your wedding
videotaped. Get it done right! Have it done by JKM PRODUCTIONS!
BRIDES WHO HAD THEIR WEDDING VIDEOTAPED
BY PROFESSIONALS WERE ASKED THESE QUESTIONS.

Which more fully captured the
emotion of your wedding day?



Which do you think future
children will view more?

My video
54%
My video
69%
My photographs
27%
My photographs
10%
I don't know
19%
I don't know
21%


Which recorded the history of
your day better?




Which do you think will give you
the most enjoyment?

My video
60%
My video
46%
My photographs
25%
My photographs
31%
I don't know
15%
I don't know
23%



Wedding And Reception


Depending on your package we arrive an hour and a half to two hours before the ceremony starts. This gives us time to setup our equipment, get outside and inside shots of the church and capture your guests arriving along with other events that are happening. Positioning of our cameras for the ceremony if possible is at a diagonal line capturing the bride, the second camera is usually in the balcony or the back of the church. If your package includes 3 cameras we position it diagonally across from the groom. We record the wedding in its entirety and all traditional reception events as long as they are in within the time frame of your package.

* Survey was conducted by The Wedding & Event Videography Association of brides who had
their wedding videotaped in the past twelve months. Survey results are based on telephone
interviews with 453 brides who were married in 2002. Interviews were conducted January 27th
through February 5th. For results based on the total sample of brides, one can say with 95%
confidence that the margin of sampling error is +4.75 percentage points.